Our Advantage
CFO Leasing, Inc. is the premier corporation specializing in accounting, business consulting and government contracting. Our relationships, national networks, and subject matter expertise gives us the ability to provide our clients with complete business solutions.
Our Value Proposition
CFO Leasing provides accounting, finance, HR, and business support to small and mid-size businesses. We make our services affordable. We understand that many businesses require financial expertise and business advice but cannot afford the services of a full-time Chief Financial Officer (CFO). Our clients receive high-end business services at an entry level price. Our CFOs and consultants do not service our clients, we partner with them.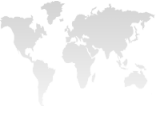 Corporate Headquarters:
4751 Best Road
Suite 400T
College Park, GA 30337
Domestic Business Line:
(404) 209 - 8959
info@cfoleasing.com

Contact CFO Leasing